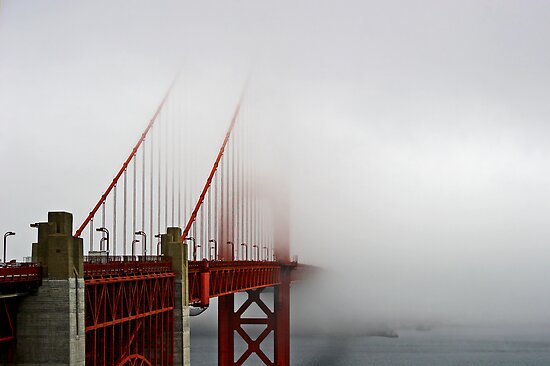 People love San Francisco. They romanticize it all the time. The Golden Gate Bridge (which isn't even the good one), Fisherman's Wharf, and Golden Gate Park.
What these "people" don't tell you is that San Francisco is miserable in the summer. It's cold. No, not a cool breeze, but cold. It's gray. You'd think it was winter -- and you'd be right -- because it feels like it.
The best part is when you are walking your dog outside with your winter coat on, if you look across the bay at Sausalito, you can SEE that it is summer over there. You feel like you are living out of a sci-fi series -- like Under The Dome -- that new Stephen King television that is out. We are in a dome of cold, while the rest of the world is enjoying summer.
So next time you think you wish you lived somewhere "cool" like San Francisco just remember to enjoy your BBQ on the grille this fourth of July, or your water parks, or any other numerous summertime fun-time activities.
That's my blog for today. If you want to start a blog use GoDaddy coupon code
scott249 to get your new domain for $2.49. Each
domain after that is just $9.99 per year.
To get more GoDaddy promo code savings, look at our main page http://www.scottsigler.com/godaddy-promo-codes.